Survivors Of The Dawn (2023) is a run-based roguelike bullet heaven where you create strategic weapon and item synergies to survive the ceaseless hordes. Remember, every step back is a step towards a whole new strategy.
File №1. CE Table +5 by Enferno33. Game version: 0.3.44.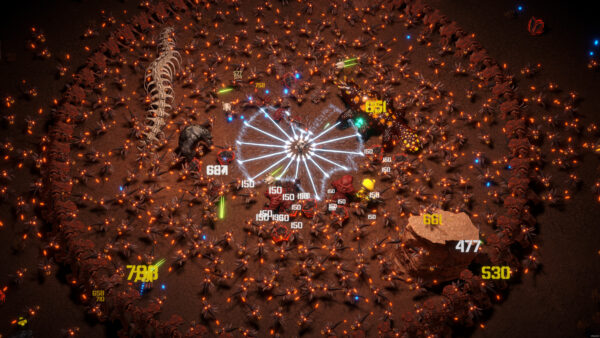 Features:
[x] – Infinite Health
[x] – Maximum Health
[x] – Unlimited Pickup Range
[x] – Infinite Credits
[x] – Infinite Bounty Bits
– Download
–
You don't know how to use .CT files? Check our tutorial
>>>HERE!<<<
–
---
At the moment you can download cheat engine table for latest PC game version (0.3.44) created by Enferno33. Trainer for Survivors Of The Dawn will be available soon. Keep for updates.