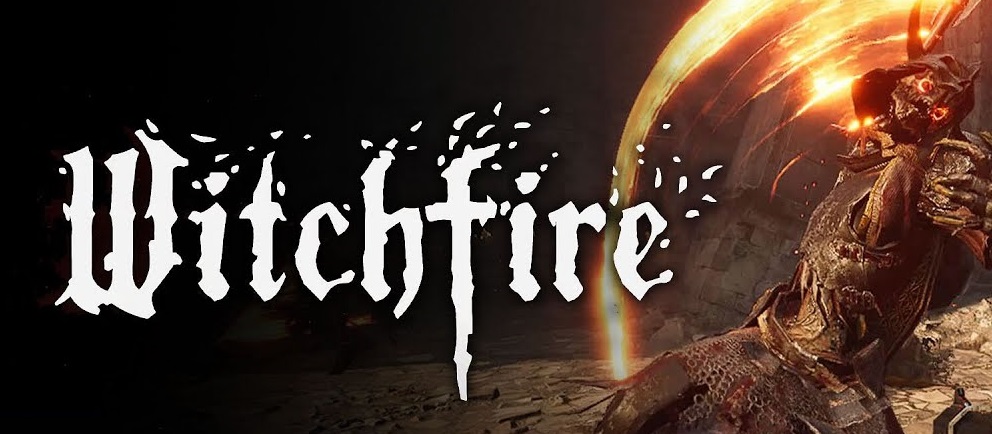 Witchfire (2023) is a first-person shooter from the creative leads behind Painkiller and Bulletstorm. A roguelite for people who hate roguelites, the game offers a challenging but satisfying gameplay experience, and with multiple roads to victory.
File №1. Game version: 219. +38 options by CheatHappens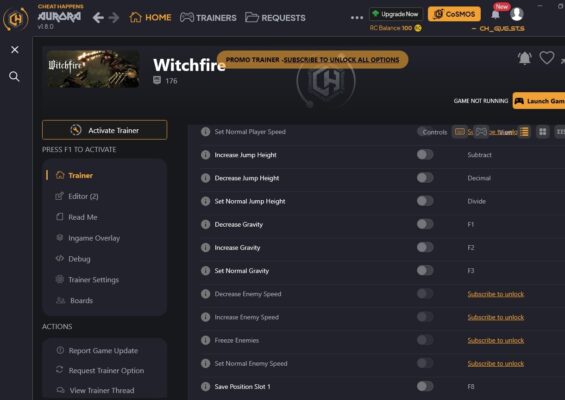 List of Options:
Num 1: Invulnerable
Num 2: Infinite Health
Num 3: Infinite Stamina
Num 4: Infinite Ammo
Num 5: No Reload
Num 6: Maximum Damage
Num 7: Infinite Witch Fire
Num 8: Ghost Mode
Num 9: Super Fire Rate
Multiply: No Recoil
Add: Super ADS Speed
Subtract: Super Accuracy
Decimal: Increase Player Speed
Divide: Decrease Player Speed
F1: Set Normal Player Speed
F2: Increase Jump Height
F3: Decrease Jump Height
F4: Set Normal Jump Height
F5: Decrease Gravity
F6: Increase Gravity
F7: Set Normal Gravity
F8: Decrease Enemy Speed
F9: Increase Enemy Speed
F10: Freeze Enemies
F11: Set Normal Enemy Speed
F12: Save Position Slot 1
F13: Save Position Slot 2
F14: Save Position Slot 3
F15: Save Position Slot 4
F16: Save Position Slot 5
F17: Restore Position Slot 1
F18: Restore Position Slot 2
F19: Restore Position Slot 3
F20: Restore Position Slot 4
F21: Restore Position Slot 5
F22: Game Speed
Editor Options:
Set WitchFire
Set WitchFire Multiplier
-> Download (132 Kb)
Unlock all functions and get full Trainer you can here 👉 Witchfire Trainer.
---
Here you can find files for the latest game version (0.1.9 / 219). Currently we have free trainer from CheatHappens. To find more cheats for this game type game name in search form on site.