theHunter Classic (2014) is a realistic online hunting game for PC. Explore 12 reserves and hunt 45 unique species, ranging from waterfowl to big game. Over 100 weapons from state-of-the art rifles to bows. Customize your load-out with stands, blinds and dogs. Play alone or in multiplayer with up to 7 friends.
File №1. Game version: 05.2021. +2 options by STiNGERR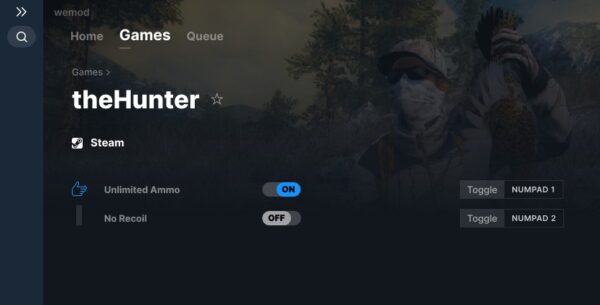 Functions:
Numpad 1 – Unlimited Ammo
Numpad 2 – No Recoil
– Download
---
Here you can find trainer for theHunter (the latest game version 05.2021). Currently we have free cheats from STiNGERR/WeMod.