Blackout Protocol (2023) is a challenging top-down co-op shooter for up to 3 players. Unlock new weapons and grow stronger as you battle your way through the shifting corridors of a top-secret research base under assault from beyond.
File №1. Game version: 0.10.1. +4 options by Abolfazl,K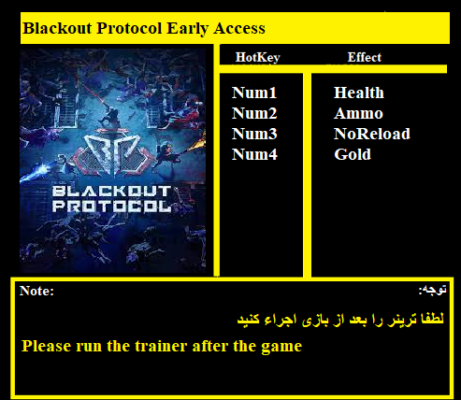 Features:
Num 1 – Infinite Health
Num 2 – Infinite Ammo
Num 3 – No Reload
Num 4 – Infinite Gold
– Download
---
Here you can find Blackout Protocol Trainer for the latest game version (0.10.1). Currently we have free cheats from Abolfazl,K.