Beneath Oresa (2023) is a fighting roguelike deckbuilder, takes you deep within the city to confront your foes. As a strategist, choose your cards, upgrades, and artifacts wisely, but as a fighter, turn their positioning to your advantage.
File №1. CE Table +7 by ColonelRVH. Game version: 1.0.10.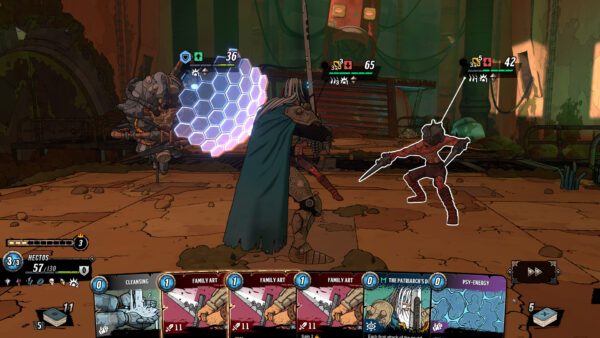 Features:
[x]- Multiply Game Score
[x]- Get HP Addresses
[x]- God Mode
[x]- Infinite Mana
[x]- One Hit Kill
[x]- Force Pause (Toggle: Pause Break)
[x]- Speedhack (Ctrl+/Ctrl-)
– Download
–
You don't know how to use .CT files? Check our tutorial
>>>HERE!<<<
–
---
At the moment you can download cheat engine table for latest PC game version (1.0.10) created by ColonelRVH. Trainer for Beneath Oresa will be available soon. Keep for updates.