Forever Skies (2022) is a first-person action survival game. Return to Earth destroyed by an ecological disaster, fly a high-tech airship, expand, rebuild and repair it. Scavenge resources to survive, face the dangers of the surface as you will hunt for viral pathogens to cure a mysterious illness.
File №1. CE Table +14 by Akira. Game version: 1.0.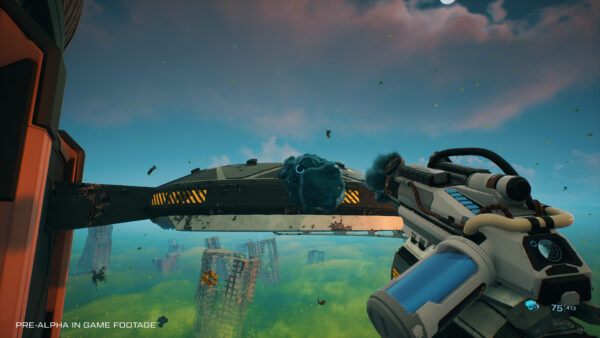 Features:
[x] – Activate God Mode
[x] – Enable Ghost Mode
[x] – Teleport Function
[x] – Unlimited Items
[x] – No Item Aging/Spoiling
[x] – Super Jump
[x] – Maximum Speed Movement
[x] – Set Gravity Scale
[x] – Unlimited Pointer Shortcuts
[x] – Freeze Play Time
[x] – Game Speed Hack
[x] – Set World Gravity
[x] – Multiple Pointer Shortcuts
[x] – LocalPlayer Pointer
– Download
–
You don't know how to use .CT files? Check our tutorial
>>>HERE!<<<
–
---
At the moment you can download cheat engine table for latest PC game version (1.0) created by Akira. Trainer for Forever Skies will be available soon. Keep for updates.