Elf Girl Pinball (2022) is a more than just a "very happy" pinball game. The operation method of the pinball game is simple to operate, easy to use, and play with the balls and elf girls.
Earn coins to unlock more content and interactions.
File №1. CE Table +6 by ColonelRVH. Game version: 1.0.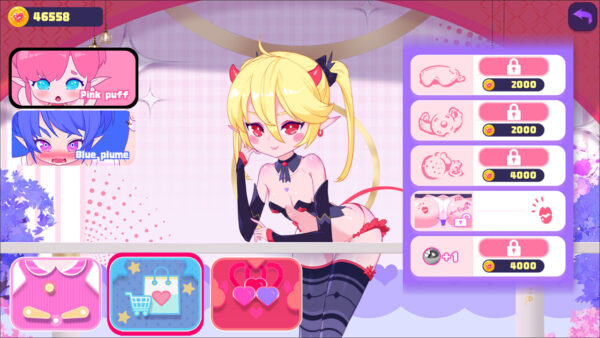 Options:
[x] – Infinite Balls
[x] – Multiply Point Get
[x] – Quick Level Up Hearts
[x] – Buy Anything
[x] – Force Pause (Toggle: Pause Break)
[x] – Speedhack (Ctrl+/Ctrl-)
– Download
–
You don't know how to use .CT files? Check our tutorial
>>>HERE!<<<
–
---
At the moment you can download cheat engine table for latest PC game version (1.0+) created by ColonelRVH. Trainer for Elf Girl Pinball will be available soon. Keep for updates.